TIPS
6 of the Best Apps for Buying and Selling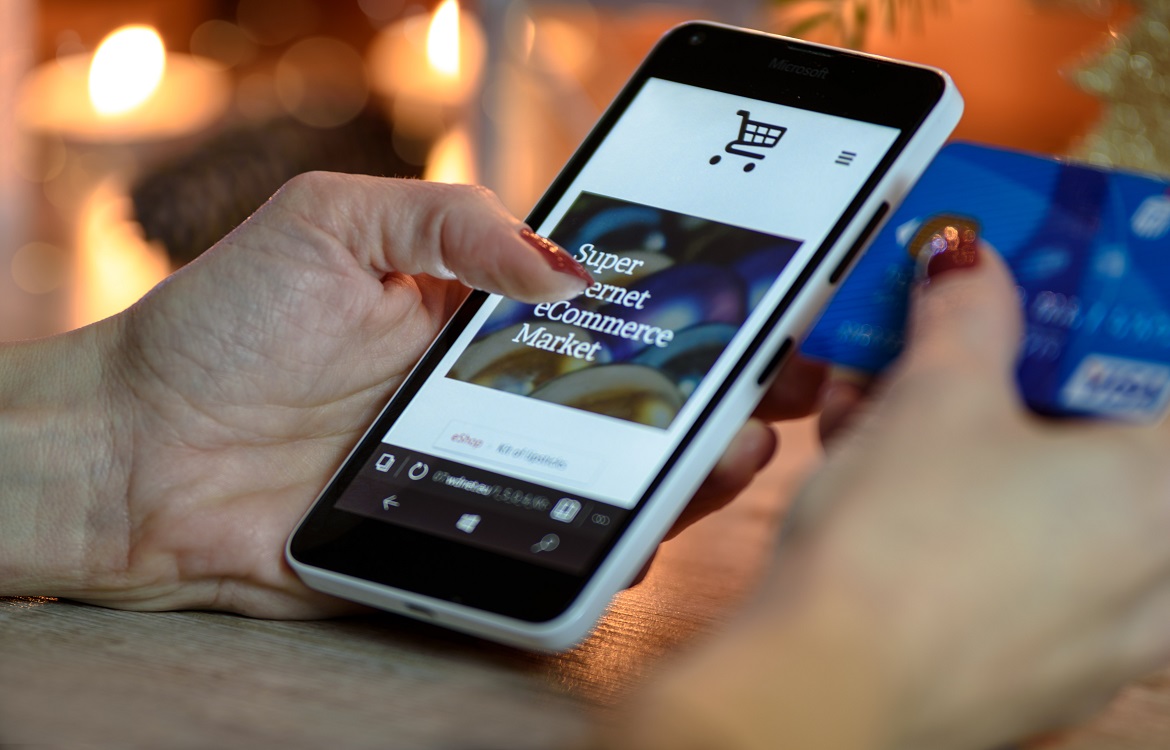 The days of the mega-mall certainly seem to be behind us. With the ability to buy and sell so easily while on the move, our smartphones are propelling us into a new era of shopping. Whether you're looking to get your hands on a great deal or start a business vending stuff of your own, you will want to consider these top six apps for buying and selling.
The revolutionary company of dot-com boom days is still hanging around and as useful as ever. With the eBay app, available on iOS and Android, you can take the massive ecommerce platform with you on the go. Whether you're looking to buy or sell, this mainstay marketplace's app is a great place to start.
Catering more specifically towards artisans and purveyors of vintage goods, Etsy has established itself as a well-known marketplace for gifts and practical buys of all kinds. Whether you're starting up a new side hustle or just selling some of your extra stuff, the Sell on Etsy app is a must-have for managing your orders. Likewise, if you're looking to find unique items for yourself or someone special, the Etsy app will put millions of unique items at your fingertips.
If you're looking to add to your wardrobe or help others do the same, Vinted should be your go-to app for buying and selling. Available on iPhone and Android, Vinted is a dedicated marketplace for vintage clothing that enables users to buy, sell or swap their favorite styles. Sellers can actually list their items for free, avoiding the costly listing fees of other ecommerce platforms. Meanwhile, buyers have a range of search options, including location filters to find the best vintage items in their area.
For those with their own creative streak, Depop is the specialized marketplace for you. This app for selling things that you've made is also a great place to find unique and rare items, including everything from handmade clothes to antiquarian books, obscure records to cute jewelry. Get out ahead of the latest looks in streetwear or set the trends yourself by buying and selling on this singularly stylish app.
Trying to buy and sell close to home? letgo is the biggest app for buying locally. For sellers, this app makes it a cinch to list your items. Take a picture of the things you're looking to sell and letgo's image-recognition technology can automatically add a title and category to your listing. On the flipside, buyers will simply be spoiled for choice as letgo features over 200 million listings. With that many options, there's sure to be something in your neck of the woods on this excellent app for buying and selling.
CPlus for Craigslist
Ultimately, when it comes to selling things in your area, Craigslist is an unparalleled resource. And the CPlus for Craigslist brings the popular local listings site straight to your smartphone. The perfect place for offloading unneeded furniture or even scoring a great deal on your next car, CPlus for Craigslist makes browsing, buying and selling on this diverse and ever-changing market easier than ever.
Trademore has no connections, affiliations, partnerships or sponsorship agreements with the companies, entities, services and/or products mentioned in this blog post. The opinions, thoughts, views and expressions made within this blog post are independently created by and attributable to Trademore authors and/or contributors.