HOW-TO
How to Scan a QR Code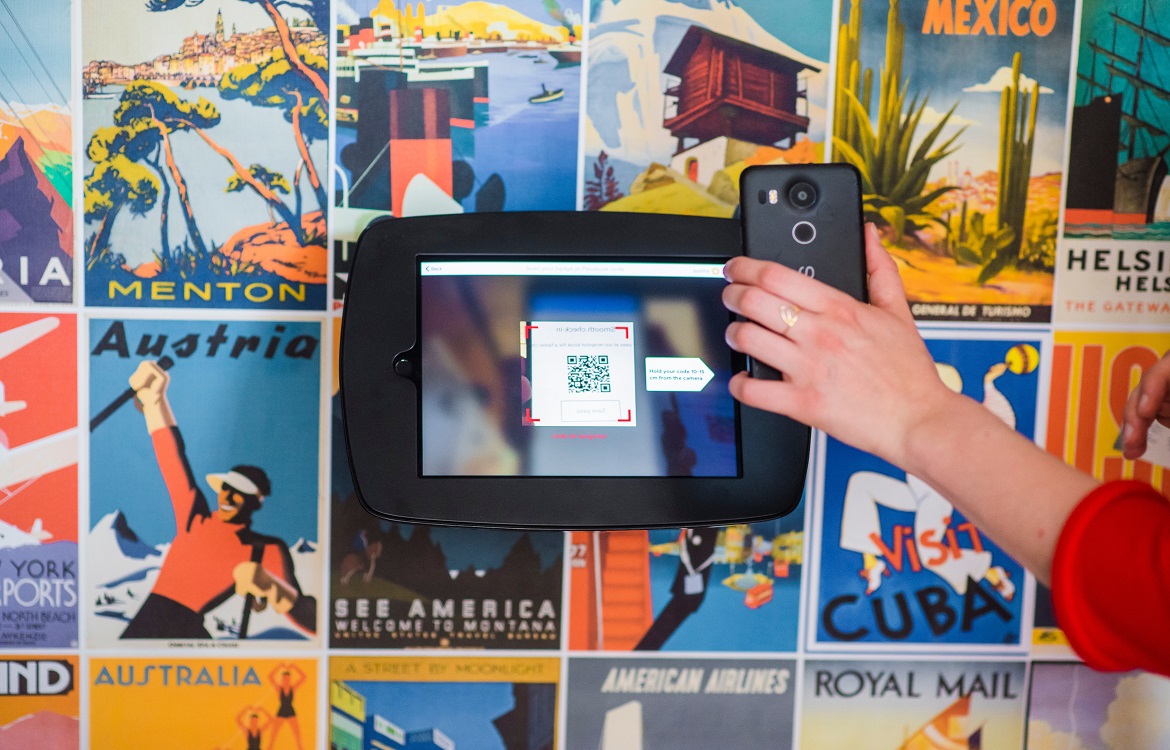 A QR code, an abbreviation for Quick Response code, is a two-dimensional barcode that allows users to take a piece of information or media and access it on their device. They can be used to display text or even open a URL. QR codes are both customizable and functional as they connect print media with online content. QR codes today function as an excellent advertising tool for companies and brands. Below, we'll cover quick and easy steps on how to scan QR codes on both iPhones and Androids.
How to Scan QR Codes on iPhone and Android
Open the Camera app on your iPhone or Android
Open the rear-facing camera and position the screen so that the QR code appears in your viewfinder
Your phone will recognize the QR code and a banner will appear
Tap the notification to open the content of the QR code and voila!
Note, while most smartphones are QR-compatible, if nothing appears on the viewfinder of your phone, you may have to enable QR code scanning by looking in your device's Settings. In the event that you are not able to find QR scanning settings, your device may unfortunately not scan QR Codes natively. If that's the case, don't fret! Simply download a QR Code reader app through your app store to access content. Apps such as QR Code Reader or Lightning QR Scanner are popular choices for third-party QR readers.
For more tech tips and tricks, be sure to check out our Trademore blog. We cover the latest trends, how-to's for your burning questions and keep you up to date with the world of technology.
Trademore has no connections, affiliations, partnerships or sponsorship agreements with the companies, entities, services and/or products mentioned in this blog post. The opinions, thoughts, views and expressions made within this blog post are independently created by and attributable to Trademore authors and/or contributors.