HOW-TO
How to Customize Your Apple Watch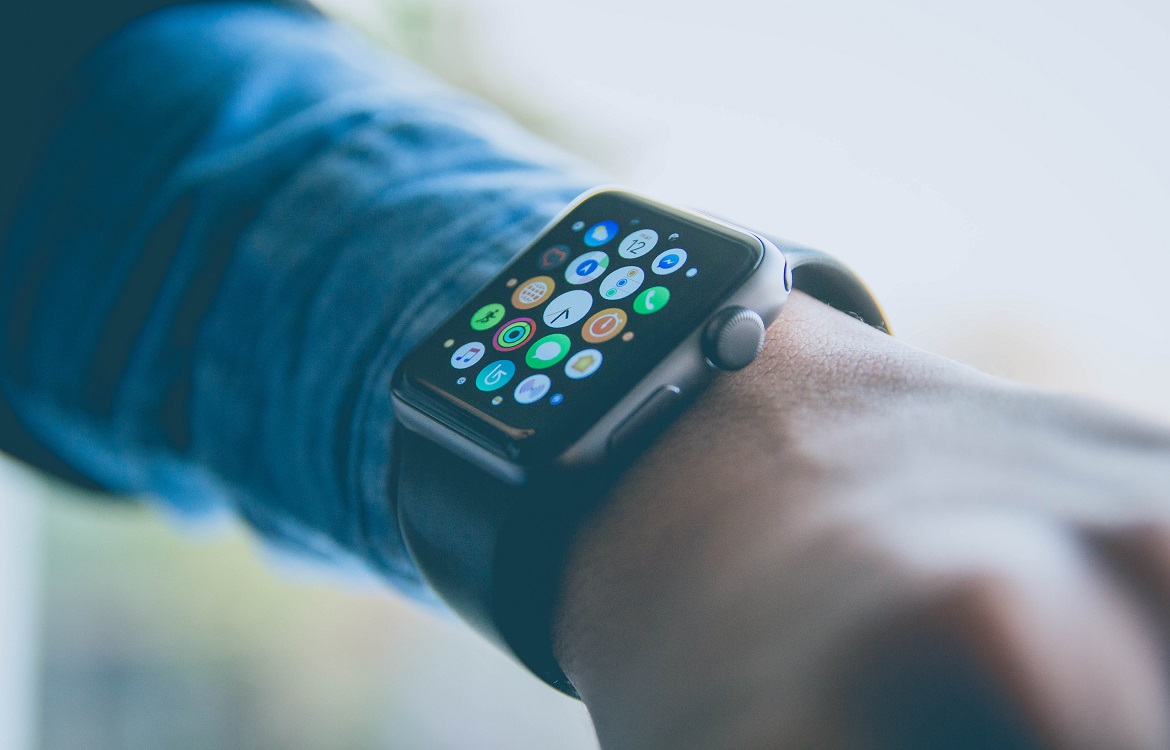 Your Apple Watch is more than just a timepiece. You can use it to listen to podcasts and audiobooks, track your workouts, make phone calls, and even pay for things using Apple Pay. It's an incredible piece of technology that's always nearby and is convenient to use. But learning how to customize your Apple Watch and make it your own can take a little time. Here are some helpful tips to personalize your Apple Watch from Trademore.
How To Customize Your Apple Watch Face
While the Apple Watch is incredibly versatile, it is, first and foremost, a watch. One of the first steps you'll take to customize your Apple Watch is to pick a watch face that works for you. There are over 40 pre-set watch faces to choose from that tell the time via a digital or analog clock and might integrate other information like your personal activity, soothing animations, or personal photos.
Changing the watch face on your Apple Watch is simple. From the watch face, you'll swipe left or right from one edge of the screen to the other edge. Keep swiping until you land on the face you want to use.
If you'd prefer to truly customize the watch face, here are the steps you should follow:
Press the Digital Crown to return to the watch face.
Tap and hold the display.
Swipe left or right to select at watch face and then tap Edit.
To select a feature, swipe left or right, then turn the Digital Crown to change it. Some of the features you might choose to edit would be the color of the watch hands or the markings on the watch face.
To edit the watch face's complications, swipe all the way to the left. You can use these complications to check the weather, your personal activity, or information from other installed apps. Tap a complication to select it and turn the Digital Crown to change it.
Press the Digital Crown to save you're changes when you're done making edits.
Finally, tap the watch face to set it as your current face.
Edit the Apps and App Layout
There are lots and lots of apps available for the Apple Watch; they range from personal health and wellness to productivity to finance and entertainment. Like the iPhone and iPad, the Apple Watch allows the user to reorganize the apps at will. You can view the applications on your watch in two different formats: grid view and list view. When looking at the apps you have in list view, they will always be in alphabetical order, no matter what. In grid view, you can rearrange them in any way you like. Follow these steps to learn how to edit the layout of the apps on your Apple Watch while in grid view:
First, press the Digital Crown to go to the home screen of your Apple Watch. Open the settings app, select App View, and then tap Grid View.
Press the Digital Crown, touch and hold on an app until they all jiggle, and then drag whichever apps you'd like to move to the desired location within the grid.
Press and hold the Digital Crown when you're done moving apps.
If you'd like to remove an app from your Apple Watch, you can do so from either list view or from grid view. In the list view, swipe left on an app and then tap the image of the trashcan to remove it. In the grid view, tap and hold an app icon until an X appears; tap the X to remove the app from your Apple Watch. In either case, if the apps on your Apple Watch are paired with your iPhone, they will remain paired until you delete it from your iPhone as well.
Update Apple Watch Exercise and Move Goals

The Apple Watch is equipped with an Activity app that can count your steps, keep track of your daily exercise, and encourage you to move around. The app comes with some presets that may not work for you and your lifestyle, so you may want to update your exercise and move goals to better customize your Apple Watch. Here's how:
First, open the Activity app.
Swipe up on the screen and select Change Goals.
Tap the screen to increase or decrease the number or active calories for your Move goal, then select Next.
Tap again to increase or decrease the number or minutes in your daily Exercise goal. Select Next.
Finally, tap to increase or decrease the number of hours for your daily Stand goal. Tap OK when you're done.
How to Change Your Apple Watch Band
The band on your Apple Watch might be the most obvious expression of customization. So, when you're thinking about how to personalize your Apple Watch, choosing a watch band that matches your personal style is key. You can change the watch band as often as you like, just make sure you're following these steps to ensure that you won't damage your device:
Before changing the band, place your Apple Watch down on a soft, clean surface that won't scratch the face.
If you're using a Link Bracelet strap, first press the quick release button on a link to separate the band into two pieces.
Hold down the band release button, then slide the band across to remove it.
If the band doesn't immediately slide out, press the band release button again and hold it down firmly.
Ensure that the text on the band is facing you, then slide the new band in the slot until you hear and feel it clicking into place.
If you're in the market for an Apple Watch or iPhone, Trademore can help you find what you're looking for. Our blog has useful information to help you use your devices and smartwatches to their full potential. Learn about smartphone accessories, Bluetooth, and more.
Trademore has no connections, affiliations, partnerships or sponsorship agreements with the companies, entities, services and/or products mentioned in this blog post. The opinions, thoughts, views, and expressions made within this blog post are independently created by and attributable to Trademore authors and/or contributors.