TIPS
Apple iOS 14 Features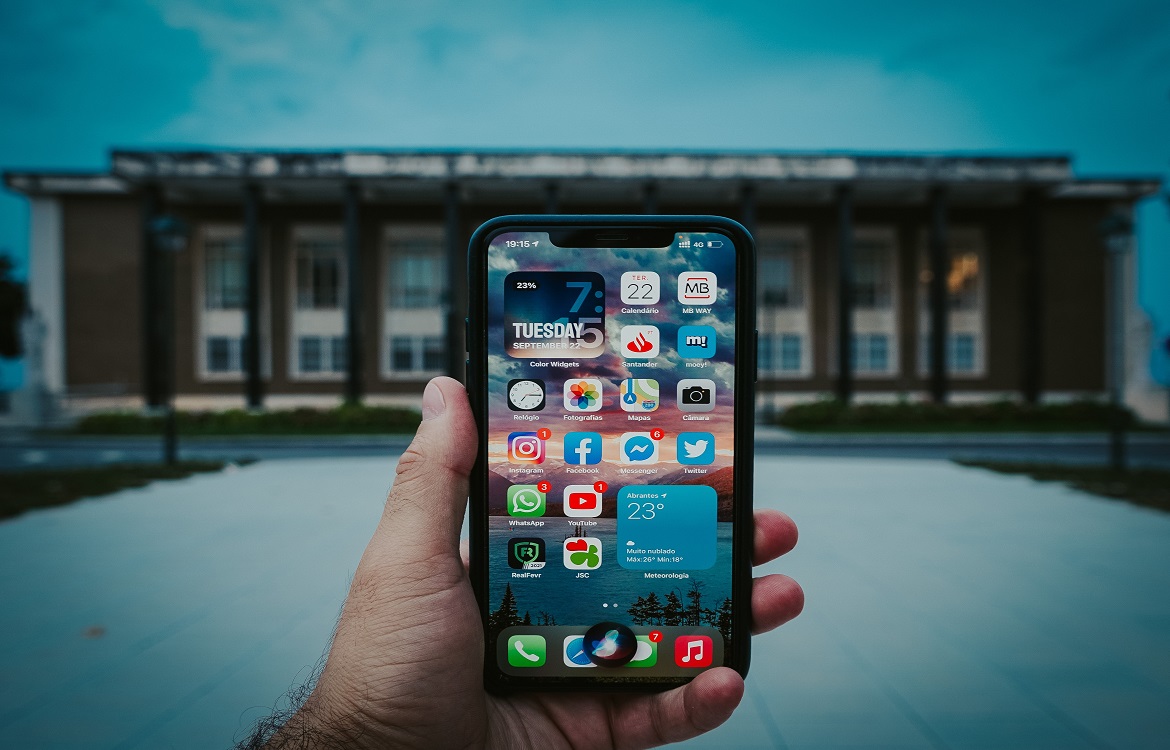 Year after year, Apple releases a new and improved software update for the iPhone. For 2020, they've brought us iOS 14. Trademore is here to discuss everything you need to know about the iOS 14 features. iOS 14 is one of Apple's biggest operating system updates to date, with a new Home Screen design, Siri improvements and other major new features. Let's dive in.
Widgets
Prior to iOS 14, widgets were only available in the Today Center, which is accessed by swiping from left to right on your iPhone's display when you're at the Home Screen. With the release of iOS 14, the Today Center has a completely new look with redesigned widgets—and you can now add these widgets to your Home Screen. Apple has redesigned its widgets for default apps like Calculator, Stocks, Weather, Notes and Reminders. There are even new widgets for your Photos and Apple Watch.
Widgets also come in a variety of sizes—small, medium and large—each with different information densities.
All widgets can now be found in the Widget Gallery. Here's how to access them:
Long press on an app on your display.
Tap on "Edit Home Screen."
Tap on the "+" button in the top left hand corner of your screen.
Scroll through your Widget Gallery and select a widget to add to your Home Screen.
Select "Add Widget" and place it wherever you'd like in the Today Center or your Home Screen.
You can also choose to "stack" widgets on top of one another to save space in the Today Center or on your Home Screen. Simply stack on widget on top of another and swap between them by swiping up and down.
A "Smart Stack" is a separate feature. This widget stack can be added from the Widget Gallery, created with widgets you choose, and automatically shows you the best widget within the stack based on time, location and activity.
Keep in mind new widgets may become available as third-party app developers create new widget experiences for their apps.
App Library
The App Library is a new screen that can be found at the end of your Home Screen pages. The App Library organizes all of your apps into folders, like Social, Recently Added, Creativity, Games and more. It also has a Suggestions folder, which shows you apps that might be useful at that particular time.
With this new feature, you can now hide specific apps that you don't want on your Home Screen and they'll only appear in your App Library instead, where you can search for them.
App Clips
App Clips is just a small part of an app—under 10MB—associated with a particular product or business to be instantly downloaded when you need it. Essentially, App Clips allows you to immediately use an app without having to do download the full version to use it. Think: parking apps, scooter or bike apps, etc.
App Clips may appear in a variety of ways. They can be accessed by scanning a new Apple-designed App Clip code, through NFC tags and QR codes, or may appear if an app is referred to in Messages or Safari.
Messages
Messages has gotten a few upgrades this time around. The Messages app now allows you to pin conversations to the top of your text message list so that the people you talk to the most are easily accessible. In addition, mentions and inline replies have also been introduced in group chats. It's easy to get lost in a group conversation, so these two capabilities work to combat that. Users can even mute group conversations but still receive notifications if their name is directly mentioned.
Other improvements include 20 new hair and headwear styles for Memoji so that you can better customize your character.
Translate
Translate, a new app offering translation of voice and text among 11 different languages, was introduced with the release of iOS 14. Turn your iPhone to landscape view to initiate conversation mode, which will automatically detect which languages are being spoken. Translate will even work offline.
Maps
Maps received a variety of improvements with iOS 14, the first being Guides. Guides offers editorial content about a specific place you're searching within Maps. Essentially, it acts as a travel book that lives directly within your Maps app.
In addition, Maps now offers the ability to search for quieter roads or cycle lanes for cyclists. It even tells you if a certain path is a steep incline. This feature is currently only available in select cities, but Apple said they will be rolling this feature out to other cities around the world.
If you drive an electric car, Maps has specific routes for you, too. The app will now tell you where charging stations are along your journey.
Other New Features:
Picture-in-Picture has been introduced, which allows users to watch a video or take a FaceTime call while using another app
Siri reactions will no longer take up a variety of your display, but instead appear as small notifications at the top of your phone.
Incoming phone calls will no longer take up your entire display, but instead appear as a notification at the top of your phone.
Weather app is now more in-depth with a minute-by-minute precipitation chart, severe weather event information and more.
Enhanced privacy features now require all apps to obtain user permission before tracking users.
Operating system updates are always exciting and Apple's iOS 14 features certainly did not disappoint. If you're on the hunt for a new Apple device, be sure to check out options from Trademore. For how-to guides, tips, tricks and more tech news like this, be sure to check out the Trademore blog.
Trademore has no connections, affiliations, partnerships or sponsorship agreements with the companies, entities, services and/or products mentioned in this blog post. The opinions, thoughts, views and expressions made within this blog post are independently created by and attributable to Trademore authors and/or contributors.