HOW-TO
How to Delete Photos and Videos on iPhone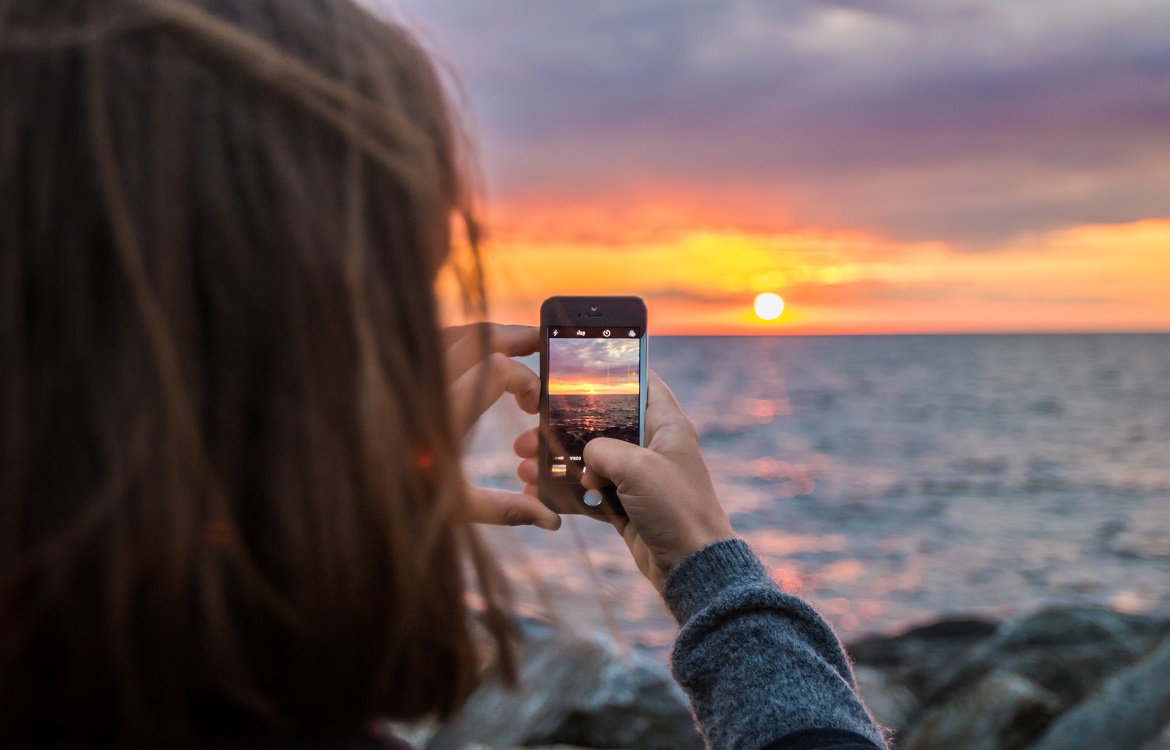 It's easy to fill up your iPhone with pictures and videos that you've taken, but if you need to make some space on your device's hard drive, you may need to delete a few. Whether you're looking to learn how to delete all the photos from your iPhone, a single album, or a few individual pictures, Trademore has the answers. Learn how you can delete albums and photos on your iPhone.
How to Delete a Single Photo on an iPhone
Need to delete individual pictures from your iPhone? The process is extremely straightforward. First, you'll need to open your phone's Photos app and click Library in the lower left corner. The newer versions of iOS will automatically sort your pictures by year, month, and day but you'll also have the option to see all the photos in order. Select All Photos and click the individual picture or video that you'd like to delete and tap the trashcan button in the lower right corner, and the confirm by tapping Delete Photo.
How to Delete Multiple Photos or Videos on an iPhone
The process for deleting more than one picture or video from your camera roll has just a few additional steps than removing a single photo. Open your iPhone's Photos app and select All Photos in the Library, just as you would for deleting one picture. Once your whole photo roll is open, tap Select in the top right corner. Click on all the photos or videos that you'd like to delete; they'll be highlighted with a blue checkmark in the lower right corner. Once you've selected all the media you want, tap the trashcan icon in the bottom right, and then confirm by selecting Delete Photos.
How to Delete All Photos from an iPhone
If you want to delete all the photos from your iPhone, there unfortunately, is not a simple "Delete all photos" option. Instead, you'll open the Photos app, select All Photos, and tap Select, just as you would when deleting more than one photo or video. To select all the photos and videos start at the bottom-right photo. Touch the photo with your finger and immediately drag it to an adjacent photo without breaking contact with the screen. This should highlight the adjacent picture with a blue checkmark. As long as you maintain screen contact, you can highlight as many photographs as you like. Then you'd follow the same steps of tapping the trashcan icon and confirming that you'd like to delete the photos.
How to Delete Albums on an iPhone
From your iPhone's Photos app, tap on Albums in the bottom menu to view all the albums that your photos and videos have been sorted into. Rather than selecting an album, click the blue See All text. This will show all the albums at once. Tap Edit and all the albums apart from "Recents" and "Favorites" will show red circles on them. Tap the red circle on the album. A window will pop up ask if you're sure you want to delete that album, and you'll confirm your selection by choosing Delete Album.
Deleted something by accident or having second thoughts? Trademore has step-by-step instructions for recovering deleted photos on your iPhone. If you're a photo buff in the making, learn how to take great pictures with your phone or if you're looking to upgrade your device or are preparing your current device for trade-in, we can help answer all your questions. We have lots of tips for navigating iOS 14 and customizing your iPhone's home screen. Check out the Trademore blog for more tip and tricks.
Trademore has no connections, affiliations, partnerships or sponsorship agreements with the companies, entities, services and/or products mentioned in this blog post. The opinions, thoughts, views, and expressions made within this blog post are independently created by and attributable to Trademore authors and/or contributors.