TIPS
Explained: How Wireless Chargers Work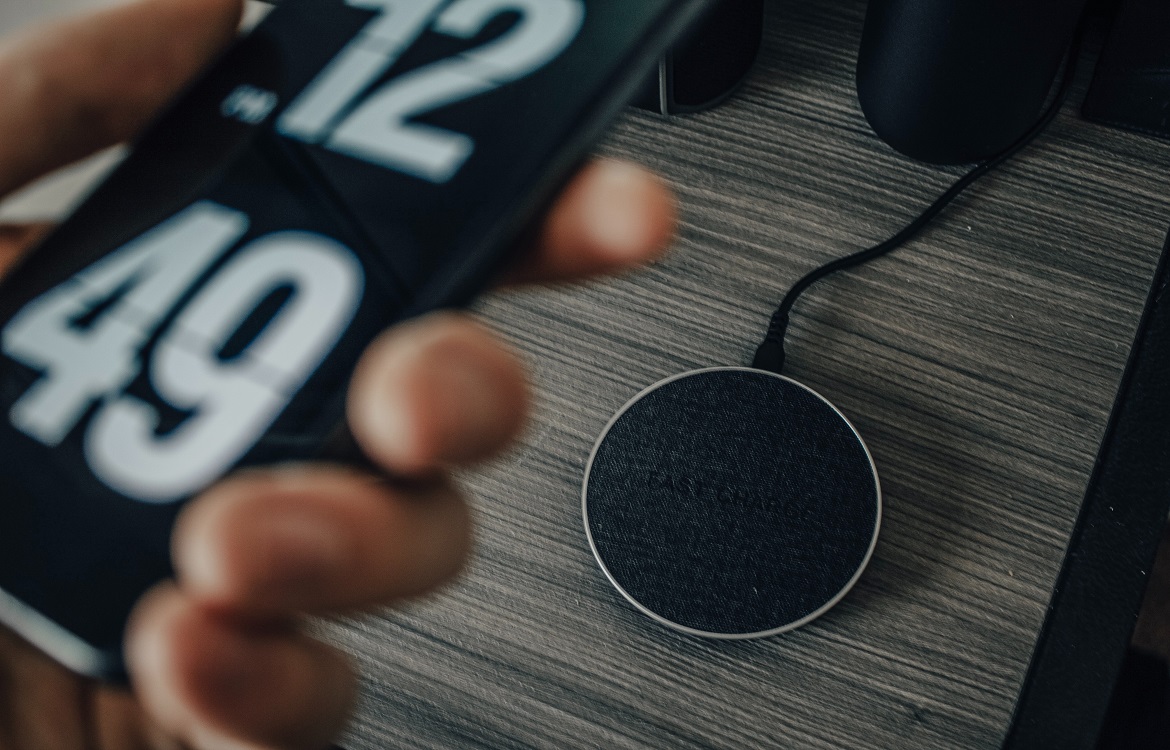 Wireless charging has been around for quite some time but it seems as of lately, it has really taken off. More and more manufacturers are incorporating the Qi wireless charging standard into their devices and the technology can be found on virtually every newer phone. If you're wondering how wireless charging works, Trademore is here to explain.
What is Wireless Charging?
There are a variety of standards for wireless charging but the most popular is called Qi. This wireless charging technology is the only one currently adopted by most major phone manufacturers—it's even being incorporated inside vehicles now.
Wireless charging, or Qi wireless charging, is a technology that allows charging over very short distances without cables. This technology transfers power from a power outlet to your device, without the use of a connecting cable. With wireless charging, you don't have to plug and unplug your device from the charger each time—you just place it on top of a wireless charging pad and it begins to transmit power. Keep in mind that wireless charging isn't magic—you still need a wire. The wire is connected to the charging pad instead of your phone, which allows you to drop your device onto the charger without plugging anything into your phone.
How Does Wireless Charging Work?
Although the inner workings of wireless charging can be a bit complex, the basic concept is easier to grasp. Let's jump into it:
To charge something wirelessly, you need two components, which are called induction coils. These coils, which are little loops of copper wire, are built into wireless chargers, as well as compatible phones. These coils are specially designed to transmit electricity without touching each other. Base stations have transmitter coils, whereas phones have receiver coils.
Once the device is placed on a charging station, the two coils temporarily act as a different component, called a transformer. In a nutshell, this means that when an electromagnetic field is generated by the charging station, it creates an electrical current in the coil located in the device. This current flows into the battery and begins to charge, just like a cable charger would.
Advantages of Wireless Charging
Wireless charging requires less cords. You simply need one cable that is connected to the charging pad.
Since Qi charging is the universal standard, you can use the same charging pad for multiple different wireless capable devices.
Without having to regularly plug and unplug, there's no wear and tear on your device sockets.
When your smartphone is fully charged, the charging pad shuts off. This leads to less energy and no overheated batteries.
Disadvantages of Wireless Charging

The term "wireless" is slightly misleading, as a cable is required to plug a charging pad into an outlet.
The phone must be on the pad in order to charge, so you cannot pick it up and use it like you can with a wired charge.
The efficiency of Qi charging is lower than cable charging, so it takes more time to wirelessly charge.
Not all phones have wireless charging technology.
If you were wondering how wireless charging works, we hope we've helped you gain a better understanding of the technology. For tips, tricks and more information guides like this, be sure to check out the Trademore blog.
Trademore has no connections, affiliations, partnerships or sponsorship agreements with the companies, entities, services and/or products mentioned in this blog post. The opinions, thoughts, views and expressions made within this blog post are independently created by and attributable to Trademore authors and/or contributors.