TIPS
Best Budget Smartphone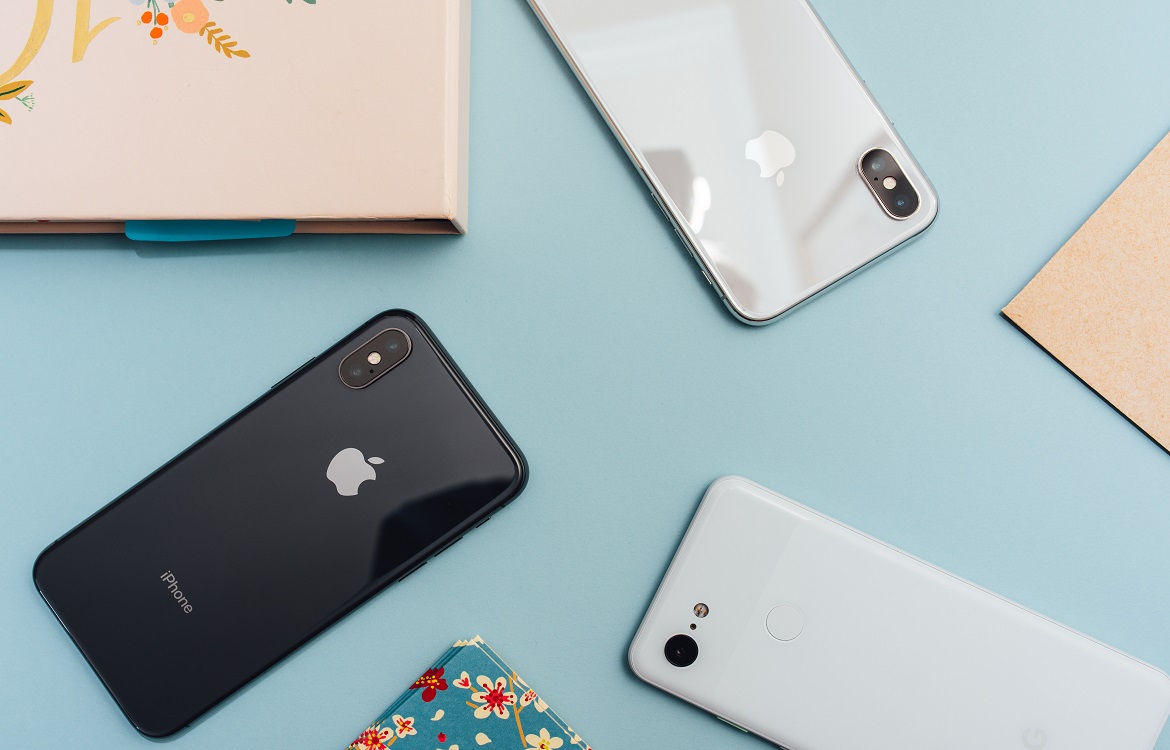 You may not believe it, but you can get a very reliable budget smartphone without breaking the bank.
When you're looking for the best budget smartphone for your needs, the first step is determining what features you want in a phone—screen size, camera, longevity and speed are just some examples. Because you're not likely to get everything you want for under $500 you should consider the features that you care about most and then choose a phone that best meets those needs. Here are some options that may be the best budget smartphone for you.
Best Budget Smartphone: Apple iPhone SE
While the iPhone SE is on the smaller side, it has a 4.7-inch LCD screen and an A13 bionic processor. The A13 is the fastest processor you can get and is the same one used in the iPhone 11 (a new one sells for $999). A processor is very important to the phone's longevity. Combined with constant software updates, a fast processor can help the iPhone SE maintain speedy performance.
The iPhone SE's battery life may not be best in class, but it can still hold a charge for about a day. The phone makes up for its battery life by allowing you to charge it wirelessly— which is a rare feature for budget smartphones.
The SE has 2 cameras: one 12-megapixel camera on the back and a 7-megapixel selfie camera on front. That's a pretty good feature for a budget smartphone. You'll also get some of the same camera features that come with the more expensive phones, such as portrait mode and HDR. However, there is no night mode.
The Apple iPhone SE ranges in price from $399 to $449, depending on the amount of storage.
Best Budget Smartphone: Google Pixel 4A
If you're willing to trade screen size and processing speed for camera, this budget smartphone might be the right one for you. The Pixel 4A's camera can compete with those found on phones that cost $1,500 or more. Because Google does the majority of image processing in software, you don't need to pay for more for fancy sensors. That also means that you can take night photos, take pictures of the night sky, and enjoy a top-notch portrait mode.
The Google Pixel 4A has a 5.8-inch screen, a headphone jack, and a plastic body.
It has an interface that's easy to navigate because it uses Google's version of Android software. That means you don't have to wait for software updates to be approved by other manufacturers, because you get them directly from Google.
The Google Pixel 4A sells for around $349.
Best Budget Smartphone: Samsung Galaxy A51
If you're looking for a large screen, look no further than the Samsung Galaxy A51. It features a clear and vivid 6.5-inch OLED display.
The Galaxy A51 features 128GB of storage and a headphone jack, all in a plastic body. The battery is a 4,000mAh battery, which is good, although the phones large screen does use up a lot of battery.
As far as the camera is concerned, the A51 offers wide and ultrawide angles, a depth sensor, and a macro lens. The regular wide angle will get you the best images although there are different lens options for you to try.
Samsung delivers three generations of Android Software to the A51. That's good, even if it takes longer for Samsung to send software updates out to its A-line phones.
The Samsung Galaxy A51 sells for around $399.
Best Budget Smartphone: TLC 10 Pro
The TLC 10 Pro features a thin, flat, gray design, a 6.47-inch display, headphone jack, 128 GB of storage, and a 4,500mAh battery.
If you're looking to multitask and want to make sure your most recent apps don't shut down in the background, the TLC Pro 10 might be the right choice for you. It comes with 6GB of RAM, which might be the best feature of the phone.
The TLC Pro 10's camera has a 64-megapixel main sensor, a 16-megapixel ultrawide, and a 5-megapixel macro lens.
The TLC Pro retails for around $449.90.
Best Budget Smartphone: Moto G Power

If you're looking for long battery life, take a look at the Moto G Power. It has a 5,000mAh battery.
The Moto G Power comes with a sizeable and attractive 6.4-inch FHD+ display. It only has 64 GB of storage and 4 GB of RAM, which means this phone may make you compromise on speed. It uses a Snapdragon processor, which can run the apps you want, but in a year or so, could impact processing speed and make your phone feel slower.
When it comes to the camera, the G Power is like some of the other phones in that it has a main sensor with an ultrawide and macro lenses on the back. Having a 16-megapixel camera is a nice feature for a phone at this price.
The Moto G Power retails for around $249.
When trying to pick the best budget smartphone, it's important to decide what features are most important to you. No matter what those features are, you're likely to have great options at a price that will fit your budget.
Are you looking for a new budget smartphone or iPhone? Make sure to check out options from Trademore. For more tips, tricks, and guides like this head to the Trademore blog.
Trademore has no connections, affiliations, partnerships or sponsorship agreements with the companies, entities, services and/or products mentioned in this blog post. The opinions, thoughts, views and expressions made within this blog post are independently created by and attributable to Trademore authors and/or contributors.