TIPS
What to do with Old Cell Phones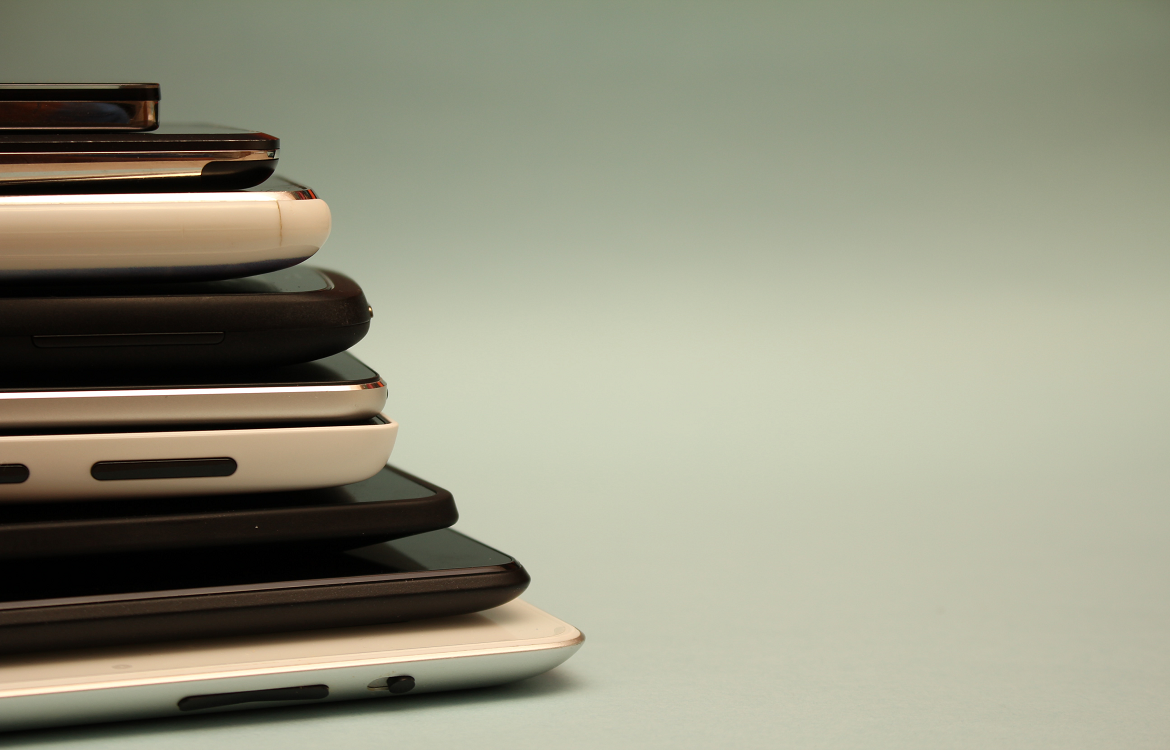 On average, Americans upgrade their phones every 18 months, which ends up being a lot of unused hardware. If you're wondering what to do with old cell phones instead of stuffing them away in a drawer, Trademore has some cell phone recycling ideas for you:
Sell or trade it
With sites like Trademore, you can easily sell your old phones, tablets and smartwatches. Just give us the device details, let us know what condition it's in and we'll make you an offer. Once you send us your device, we'll check it out and send you a Virtual MasterCard® Gift Card or PayPal payment.
Use it as an e-book reader
Even though your device is no longer connected to your service doesn't mean you can't connect it to Wi-Fi. If you don't have an e-book reader but want one, just download the Amazon Kindle app on your iOS or Android and sync up your library. Or read via Apple Books.
Turn it into your alarm clock
Download and alarm app through Wi-Fi, place your phone on a stand and voila—you've got yourself a new alarm clock.
Use it as a music player
Another way to put your old phone to use is by turning it into your dedicated music player. Just download your music-streaming service onto the phone, throw in some earbuds or connect to a speaker and crank up the tunes.
Control your media streaming device
Devices like Apple TV, the Fire TV stick or Roku all come with their own remote but if you've lost it, fear not. Each service has its own mobile app, so connect to Wi-Fi and download it to your phone. Then, simply link your account and use it as your remote!


Turn it into a kids' camera
Little ones seem to love taking pictures, so turn that old smartphone into a camera for them. Take it a step further and check out the Pixlplay Camera, which is a fun, protective case that resembles a camera. With the Pixlplay app, kids can take and edit photos directly on the phone—and they don't have to be connected to Wi-Fi to use it.
Donate it
Many charities will take your old phone, refurbish it and give it to someone who cannot afford a phone. If it can't be refurbished, some charities will recycle phones for cash and use those proceeds towards their efforts.
If you've been wondering what to do with your old cell phones, we hope we've given you some inspiration! Cell phone recycling is a great way to cut back on waste and reduce your carbon footprint. For more information, tips and tricks like this, be sure to check out the Trademore blog.
Trademore has no connections, affiliations, partnerships or sponsorship agreements with the companies, entities, services and/or products mentioned in this blog post. The opinions, thoughts, views and expressions made within this blog post are independently created by and attributable to Trademore authors and/or contributors.